The title basically says it all.
I may have survived, but it was a tiring and grim battle. Full of yawns and loads of typos and complaining about why I even signed up for this in the first place.

To make matters even worse... I had to work for five hours. I thought that I worked the day before, but when double checking my schedule, I realized that I worked the 26th. The day I had planned to write twenty thousand words. Cue the mini freakout. :P

My basic plan:
12-3:00am // write 5k.
9:00am-4:00pm // write 10k.
9:00pm-12:00 // finish my other 5k.


For your entertainment, I've complied an hour by hour update on my crazy adventure. Go ahead and take joy in my torture I put on myself. :P
twelve // 2,000
I meant to totally be prepared and start off strong -- midnight on the dot. But, I was busy running around trying to find my computer charger, soundproof headphones, and finish my slice of pizza. (piizzaaaa. o.o)
BUT. After I finished running around like a chicken with its head cut off (is my family the only family who uses the expression?), I sat my butt down and wrote like a madwoman.


(I didn't keep track of my word count for all the hours, so these are estimates but fairly accurate estimates. *says the person who can never estimate for her life*)
Still feeling good. Kind of dead. But mostly awake and ready to conquer this 20k day.
See how I just mentioned, "mostly awake" above? Ha. Not anymore. It was pretty much torture getting through the last 1k, but I finished at around 2:30. Boom.

NOW TIME TO SLEEP before I tackle the rest tomorrow. o.o 15k remaining!
three // 0
*snore*
four // 0
*more snoring*
five // 0
*actually no snoring because I don't actually snore??*
six // 0
*maybe some cricket chirping here and there*
seven // 0
*silence*
eight // 0
*ALARM NOISES*
(my alarm is a very soothing church bell sound, but once a random lady had it as her ringtone, and I thought I was waking up from a dream. A random fact about my life you obviously had to know.)
Wake up. Drag myself out of bed. Shower. Get dressed into my motivational pizza shirt.
9:00 // 1,016
So far, going great. I'm definitely not awake, but I'm not dead yet. (I would say that's a plus.)
10:00 // 1,668


The "going great" part from the last hour has turned into, "it's going well." I'm already starting to feel tired. :P
11:00 // 1,314
Everything is going downhill. Spotify is malfunctioning, which means no music. I've already wrote past the little outline I wrote up yesterday night, so I have no idea what I'm doing. My stomach is growling. I am tired.
12:00 // 1,863
Things have improved. (this whole day is basically a huge slope of ups and downs. xD #writerslife)
I have food (though nothing exciting -- just toast. *weeps at the lack of pizza*), caffeine (mountain dew xD), and my spotify RETURNS. Let's do this writing thing.
Also, I hit 10k! BUT NOW I HAVE FOUR HOURS TO WRITE 6k AND HOPEFULLY THAT'S POSSIBLE.

1:00 // 1,739
2:00 // 1,400
Mwahaha, I have lemonade to help me operate.

And, also Twitter is being very distracting. But that's nothing new.
3:00 // 1,000
I HAVE TO LEAVE AT 3:30 TO GO TO WORK. THIRTY MINUTES TO WRITE 1k. I have to do this or else I'm forever doomed.
*writes like mad*
*comes back with a minute to spare*
I did it. 1k in an hour. Which isn't terribly impressive for me, but my wrists are dying, and my brain is mush. Now to go work for five hours for a "break." xD
4:00 // 0
*does the coffee thing*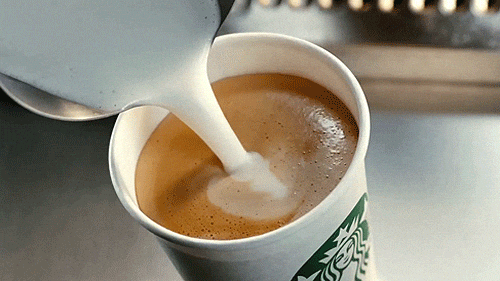 5:00 // 0


*actually doesn't do much of the coffee thing because I am on drive thru today*
6:00 // 0
Drive thru is always very interesting because then you get the occasional customer who has a little boy with an iron man suit staring at you while you count their change.
(it made me start laughing and that only caused them to stare at me more but oh well. :P)
7:00 // 0
Last hour of work!
8:00 // 300
*drives home playing Twenty One Pilots (softly) and singing/rapping the lyrics (not-so-softly)*
OKAY. FINALLY HOME. I have roughly three hours to write 5,000 words. Is this possible in my brain-dead and sleep-deprived state?
Aaand my computer decided to crash. I only lost three hundred words, but it seems like a whole lot when I'm trying to write 5k in three hours. :P
10:00 // 1,716
i'm so tired.
why did i think this was a good idea.
will i even make it?
*too lazy to even write with proper capitalization i am dyingggg*
11:00 // 1,684
I HAVE ONE HOUR AND TOO MANY WORDS TO WRITE. I'M IGNORING THE INTERNET. IGNORING EVERYTHING. TURNING ON SPOTIFY'S "DEEP FOCUS" PLAYLIST AND GOING INTO SUPER-WRITER MODE.
11:56 // and then this happened...
— Katie Grace (@KatieGraceWrite) July 27, 2016
-
I'm still trying to figure out how worth it this actually was. I got a lot of words written... but I am still slightly dead from the insane day. Maybe one day I'll do it again... but not for a long, long time. xD

And just a reminder that this is how I write best! Not everyone thrives off of insane marathoning days. If you write slowly, that's okay. If you write fast, that's okay. It's important for writers to figure out what works best for them. :D

Huge shoutout to the wonderful

Aimee

and

Anna

for warring me throughout the day and ALSO completing 20k. We're all slightly mad. (also I believe that Anna will be writing a post like this today so make sure to check it out)

// katie grace



Do you thrive off of crazy writing days, or are you more of a take-it-slow writer?
(heh, "take-it-slow." all you twenty one pilots fans will get that. xD)
What's the most you've ever written in a day?