PIZZA.
// LOTS of grad parties. (which means lots of good, junky sweets. mmmm...) I can't help but simultaneously wish that I was graduating, and also hope that I never graduate because life after high school is scary.
trying to act cool with the sis
Murf (my youth pastor's nickname): *is wearing a Captain America sweatshirt*

Murf: *takes it off*

Murf: *is wearing a Stark Industries shirt underneath*

Murf: DON'T MAKE ME CHOOSE SIDES.
-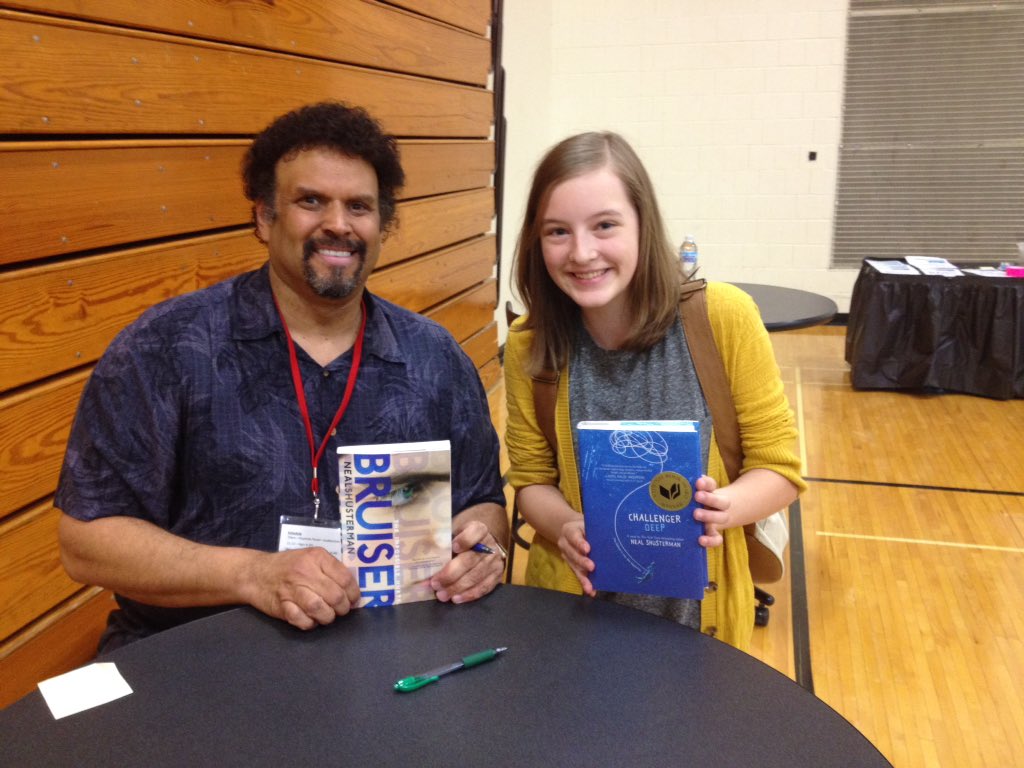 Also this happened one night while reading:
*reads 10 pages*
Clock: 12:14
*reads 30 pages*
Clock: 12:14
*reads 50 pages*
Clock: 12:14
Me: WOW I READ FAST.
Clock: *is broken*
.-.

— Katie Grace (@KatieGraceWrite) May 19, 2016
It made me laugh once I got over how tired I was going to be the next morning. :P
Total of the month:
It's my lowest month of the year, but it's also been the busiest month. Hoping June will be better.
Honorable mention:
Hawkeye
. <3 It's the "all new hawkeye vol. 5" and OH it is gorgeous. The parallels and the story and Hawkeye... you all need to read it.
Disappointment:
This Shattered World, Jerk, California, Miss Peregrine's Home For Peculiar Children.
All of those I rated two stars. I had hopes for higher ratings... but oh well.
Best cover:
None of them are my
favorites,
but I really like
River Secrets.
The soft illustrated art and the pretty text suits the story. <3
-
WRITING. (or should I say editing? heh.)
Well, editing has been happening this month. I waited a week after May started and then dove into all of the beta edits. And quickly realized that my hope of finishing the edits by June is a very big task.
Hopefully I can find time amidst the craziness in June to edit. *pumps fist tiredly* LET'S DO THIS.
*this section was very random and incoherent but it's not an official post by me unless a little bit like that*
-
-
// and two other posts that I will keep a surprise because surprises are fun. (now I feel like I'm setting these posts up to be I'M GETTING PUBLISHED or something crazy like that. I'm merely keeping them a surprise because I am, not because their topic is super special. Sorry. xD)
-
// katie grace