A random Tuesday post? Oh yes. I couldn't fit it in anywhere else this month, so... surprise!
This April's Camp was interesting. Challenging. Full of improvisation. *dies* I started off the month by almost putting barbeque sauce instead of chocolate sauce on my ice cream, so that showed how ready I was. :P
I'm going to quickly recap this Camp journey like I did for
November last year
. Here we go.
WELL. Camp started off kind of horribly. I was excited for this story -- SO EXCITED. I started writing it happily at midnight. But something just wasn't working. The main character's voice felt off to me. The whole story felt off to me.
So I started with a different beginning. That didn't work.
I started with different tenses and point of views. That didn't work.
I skipped to the middle of the novel. That didn't work.
I tried writing five different beginnings. None worked.
So, naturally... The next step was to start a new novel.
Yup. A totally, unplanned, spur-of-the-moment novel. Whether or not I have much of a plot... debatable. We'll see how it goes.
day two
// 10,212
Day two was... better, I guess?
Anna
and I ventured together in writing 10k1day. AND WE BOTH SUCCEEDED. So. Yay! xD Even though I don't have a plot and I don't know what I'm doing, words are happening.
Still sad about pitching
Little Red Rain Coat
(for the time being), but I'm happy. Aw yes.
-
day three
// 10,051
TODAY WAS A CRAZY DAY. I came home from Church, grabbed my computer, plopped on the bed, and just wrote.
I didn't really stop writing, either. My fingers were on FIRE. (almost literally. Ouch.) I almost quit once I got to 9k, but since I was so stinkin' close to 10k... I had to write that extra thousand. :P
I just accidentally wrote 2k in 33 minutes??
And I "accidentally" wrote 10k today??
THAT'S TWO DAYS IN A ROW I'M NOT SURE WHAT'S HAPPENING.

— Katie Grace (@KatieGraceWrite) April 4, 2016
day four // 905
Slow day, but that's okay because...
a) I NEEDED A BREAK. Desperately.
b) go back to point A. I don't have any other excuse. I just didn't feel like writing that much.
-
day five
// 1,477
Look at this. Another day with plot problems. NO SURPRISE.
Halfway into today my main character changed genders. No, they're not having gender identity problems. I just decided that it would be better with a dude main character instead of a lady. Which is weird, because I've never written from a guy's perspective before?
SO MUCH EDITING IS GOING TO BE NEEDED. xD
-
day six
// 0
No writing. Much procrastination. Blame the internet.
-
day seven
// 2,553
MAKING PROGRESS. Writing is exhausting, guys. I'm learning that now more than ever. xD
Today was another sloooow writing day. I just need to WRITE this thing. But it's hard to write when it's
so. stubborn.
*grumble* At least my main character isn't changing genders now. So that's good. :P
-
day eight
// 0
Another day of zero words written. *sigh* I blame it on the fact that I woke up to snow. (in April. NOT ALLOWED.)
One more excuse to blame it on: I'm writing 15k tomorrow. I need time to mentally prepare. Obviously.


ew snow. WHYYYY.
day nine
// 15,033
WELL.
THIS WAS AN EXHAUSTING DAY.
I started off by staying up until 2am. I wrote 5k, which only left 10k for when I woke up. Even though it sounds insane, it was a very good idea for me. I write SO much better at night than I do in the morning. It would've taken me four or five hours to write 2k in the morning compared to only two hours after midnight. xD
Aimee
was super awesome and joined me with warring all day to help keep me aliveee. She's an amazing and talented writer, you guys. <3 She did 15k, too, so go congratulate her cause I couldn't have done it without her.
Surprisingly... even though this day was tiring, I actually finished by 7pm. It all went very fast. I'm on a general writing high with feeling good about this story and writing in general. SO YAY!
-
day ten
// 1,689
I was GOING to take a break today, but the words were calling to me. I wrote the first death in this novel, so... yay? Or sadness? Depending on how you look at it. :P (I personally think it's rather fun, but, shhh)
BUT MY NECK HURTS SO BADLY. I was worried about my wrists for this month, but I can't get this ache out of my neck from bending over the computer screen. Over books. Over school. Just bending my neck over in general. Ouch.
Finished up the day with watching The Martian with the family. I have so much love for that movie, you guys. <3
-
WORDS ARE COMING. I'm writing like crazy and it feels amazing. Days like this make me love writing. xD
Looked down at my document's word count and realized that I hit 50k for

#CampNaNoWriMo

!

*celebrates for 2.7 seconds and returns to writing*

— Katie Grace (@KatieGraceWrite) April 12, 2016
-
day twelve
// 2,077
Up until this point in the book, I really haven't had a plot. BUT THAT'S CHANGING! I know where I'm going. I know the ending. I know what's going on and I couldn't be happier. Hopefully this means lots of words for the next few days.
But first...
...cookies.
Or just the cookie dough. Who even eats baked cookies, anyways?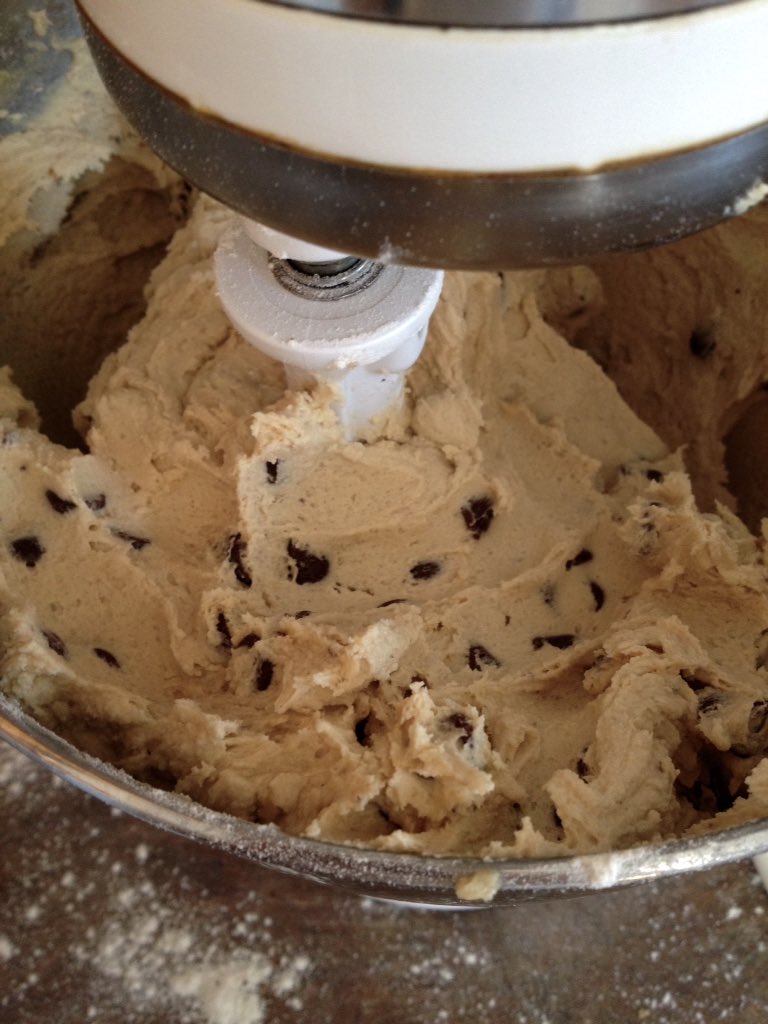 -
day thirteen
// 4,258
Mwahaha, the cookies helped! I'm only starting to worry a bit, now... I want to finish this book by the 15th, but by the looks of it... I'm not sure if that's going to happen? I HOPE. I'll write madly to try to accomplish the goal.
*dons writerly super-cape*
-
day fourteen
// 3,097
So I WANTED to finish by the fifteenth... but I see how impossible that's looking, now. I went to a baseball game with my family (which included reading, because sports aren't exactly my thing...), and decided to enjoy that instead of worrying about writing. The worrying only came about when I got home. ;)
-
day fifteen
// 736
YOUTH RETREAT TIME! Every April my youth group goes to a conference over a weekend. We spend time listening to a bunch of speakers, worshiping, and rocking out to loud music on the car ride there and back. :P
I managed to write around 700 words at night, but decided to stop because I didn't want to become that "annoying, loudly typing writer" in the hotel room. :P
-
day sixteen
// 0
Nope. Absolutely no writing done today, and I'm OKAY WITH IT. Too busy learning about our awesome God, playing games, eating pizza, and giggling until two in the morning with my awesome friends. So much amazing. <3
-
day seventeen
// 419
It's not the easiest trying to write off of 10 hours of sleep in the last two days. I wrote a little bit, but that's all I could manage. :P


The GOOD thing is... is that I'm closer than I realized to the finish! Like, REALLY CLOSE. I could probably finish this novel in a couple days close. *screaming until my voice grows hoarse*
-
day eighteen
// 1,849
WELL. GUESS WHAT?!?!?
I.
FINISHED.
MY.
NOVEL.
*throws glitter and confetti and eats cookies and pizza and screams forever and ever* The ending came so suddenly. I was close -- so close -- and then all of a sudden BOOM. I'm finished.
This novel is an absolute mess. Especially the first half. Just... there's so much rewriting that's going to be one. But I'm not going to worry about that now. Right now it's going to sit in the document for a good, looooong while.
-
Snippet because why not?
(these characters are ridiculous. Their names are kind of ridiculous. But this whole novel is a ridiculous mess so what can I say?)
Now what?
For the rest of Camp I'm going to try to relax. Read lots of books. Catch up on beta reading and critiquing. Hopefully get ahead on blog posts. I'm going to take advantage of this time I have left while my book is still getting read by other people.
And when May comes...
... then begins the edits again. o.o
BUT I'LL JUST NOT THINK ABOUT THAT. xD
*ends this semi-rambling random Tuesday post*
// katie grace
How is Camp going for you?? Are you surviving?
Also, cookie dough or cookies? ;)