I started NaNoWriMo off with five hours of sleep two nights in a row, so there's nothing like getting in to the half-awake bandwagon of insanity.
I've got hot chocolate, popcorn, clean word document, and my novel's playlist. I'M READY FOR YOU,

#NaNoWriMo

. BRING IT ON.

— Katie Grace (@KatieGraceWrite) November 1, 2015
BUT IT HAS BEGUN. Like you haven't noticed from the overflow of Facebook and Twitter posts about it. But I'm going to say it again in big, bold letters because I'm that excited.
NANOWRIMO HAS BEGUN.
((Also, if you want to track my progress, you can do that on my

NaNo profile

or with the widget in the footer of this blog.))
day one. // 6,070
i stayed up until 2:30 a.m but since it was daylight saving's time it was actually 1:30 a.m but then i didn't fall asleep until 2:00 a.m in the new daylight saving's time which felt like 3:00 in the "old" time but it actually wasn't.
That above didn't make sense, but it's NaNo so nothing I do makes sense anymore. I haven't put the milk in the cupboard yet like I did one time for Camp NaNo, though.

Sleep was minimal for day one. I woke up early for Church, went to bed "early," and yet I somehow wrote 6k? Maybe my secret is that I have to be tired in order to write. Or maybe it's just because I stay up super late. Yeah, that's probably it.

But after our Halloween harvest festival thingamajigy at Church (which went super awesome if you were wondering), my cousin came over and we had a fantastic time writing, drinking hot cocoa, eating candy, listening to Twenty One Pilots, and eating popcorn. And writing lots of words, of course.
We took this pic at 1:45 in the morning. How're we're actually functioning, I don't know. We were on the floor laughing over nothing at this point. xD (at least I was. :P)
Our writing set up with *cough* candy in the middle. (my computer is one the left and LOOK AT THE CUTE MOUSE THAT I GOT awhile back.)
So day one was a super-duper success.
day two // 1,060
i got a book I was insanely excited about in the mail and screamed when I saw it in the mailbox and alerted my whole neighborhood of my excitement so writing wasn't great.
-
Well, er, yes. I did dance around in the street and scream and squeal. The above statement is entirely accurate because I got A TIME TO SPEAK IN THE MAIL!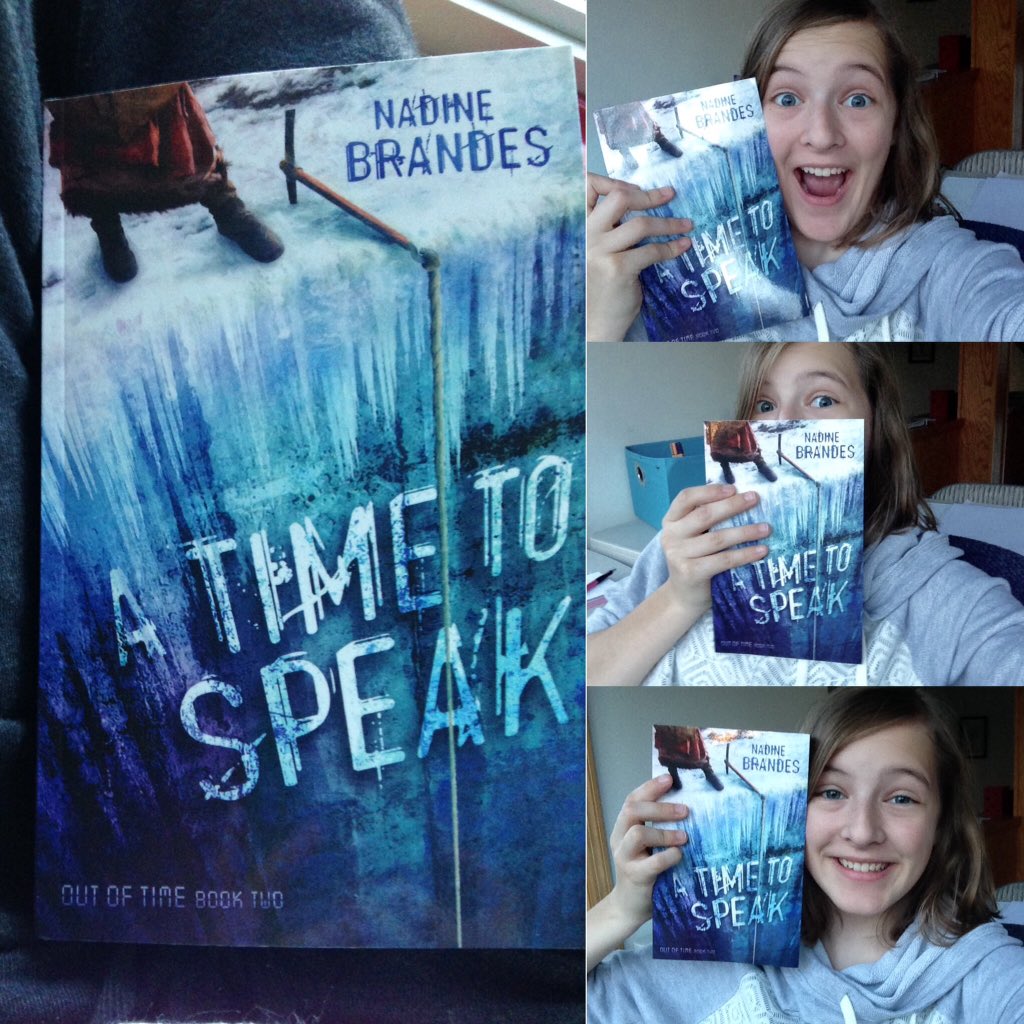 I'm excited. Really, really excited.
Before I started the book, I
forced
myself to write 1,000 words. It was painfully hard, but I think it was the fastest 1k I have ever written. I did it in around twenty minutes. :P
So it was an okay day, I guess? Writing wise. Reading wise it was
epic.
day three // 5,592
i went a little crazy to the point where I basically killed my wrists and stayed up really late.
-
I actually feel REALLY good about today. I went a tad insane and wrote non-stop for 45 minutes which resulted in 2,300 words. My fingers and wrists got very sore so there was little writing for the rest of the day, but I stayed up late (*cough* 12:30. surprise, Mom. *cough*) and got another 3,000 done, so it was very successful. *nods*
Also,
word crawls
are insanely helpful if you can't find anyone to war you for motivation. There are a bunch of other challenges and prompts to work on
in this thread.
day four // 3,168
i'm really starting to regret this "pantsing" thing because my plot ran away and I really have no idea what's happening with my story anymore.
-
Today was a slow start. School took
forever
so it wasn't until three where I finally started writing, and even then, I only wrote 1,000 words in the afternoon because I HAVE NO PLOT SOMEONE SEND HELP.
I have a beginning and an end in my story... but that's basically it. I have no idea what I'm even doing or what order to put events in. The amount of editing that will have to go into this novel is seriously INSANE. So I'm stressing out while trying to remind myself just to
write.
Because that's what NaNoWriMo is about, just writing a rough (very rough, ha.) draft.
So this is me right now:
Also
Cait
got 50k on day FOUR and so I'm sitting over here like this:
(But, no. I'm really happy for you. *showers you in confetti*)
So in the evening I started writing this rabbit trail in my story and now I'm writing everything out of order and IT'S SUCH A MESS. *deep breath*
To those who are feeling like I did today, you are definitely not alone. *group hug*
day five // 2,656
two more of my writing buddies made the 50k (WHAT EVEN.) and my plot is still hiding from me. (how rude.)
-
I greeted day five bright and early at twelve in the morning. I wrote another 243 words to get started for the day, and then I collapsed in bed. :P
It's only five DAYS into

#NaNoWriMo

and it feels like it's been five YEARS.

— Katie Grace (@KatieGraceWrite) November 6, 2015
TWO more of my writing friends made their goal. A super big congratulations to
Imogen
and
Raychel
! So proud of all the writing you've done. <3
Also, I think I should stop staying up so late because I try to write "choking noises" and instead I wrote "choking noses." Oops.


So I didn't get as much writing done as I hoped for today, but honestly I was so exhausted and if I were to write any other words they'd be totally incoherent. Like all the other thousands of words I've already wrote this month, haha.
day six // 2,281.
i spent most of the day finishing this blog post because I PROCRASTINATED and also thank goodness the weekend is coming.
-
I went into the day with high hopes. I told myself that I'd write 4,000 words, get ahead, and just feel generally accomplished with myself.
Hahahah things did not work out that way but I'M STAYING OPTIMISTIC.
I ended up with 2,281. School took awhile, I had forgotten about this poor blog post, and in the evening my family went to see a play of Phantom of the Opera. (Which was super amazing and cooool. o.o)
So tomorrow since it's a Saturday and I have nothing going on I'm going to write lots.
- - -
number of days I went to bed before midnight: 0/6. (ooops.)
highest word count in a day: 6,070.
lowest word count in a day: 1,060.
snippet: SO HERE'S THE BEGINNING OF MY NOVEL: *hides*
biggest distraction: Um. Well, of course Twitter, and probably just talking about NaNo to all my lovely writer friends? I sometimes forget about the *writing* part of NaNo. Wait, I can't just talk about how awesome and stressful NaNo is to everyone? I actually have to write? *gasp*
obstacle of the week: Losing my plot. *tries not to freak out*
best part of the week: STARTING NANO! And getting excited about all of the things to come in my story. So many feels. And also things to add in for my first book. *flails because excitement and writing*
interesting NaNo related blog posts:

Imogen's NaNoWriMo update blog post

was super inspiring, and she also had a really neat way of tracking her word count that I'm totally stealing.
- - -
- Katie Grace
Enough about me! HOW'S NANOWRIMO GOING FOR YOU!? Word count? Did you go to bed before midnight at all? xD
And if you aren't doing NaNo -- how are you spending your time this month?